Psychological fatigue. How to overcome?
04.07.2020 | 13:09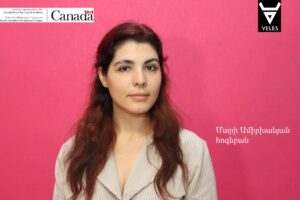 How to overcome psychological fatigue and not allow it to deepen. Psychologist Mari Amirkhanyan will speak about it on Wednesday, July 8, at 20:00 (Yerevan time) during the live broadcast on YouTube channel of "Veles" NGO (https://www.youtube.com/channel/UCidgmZ2ZOSdXHait4OGnLtA)
Before and during the live broadcast, you can send your questions that concern you on the mentioned topic and the specialist will address them.